Note from Bruce E. Walkup:
You may ask why the "E."? This is so you will know I am neither the famous attorney, nor the famous racecar driver named Bruce Walkup. My dad at times claimed to have named me after the driver, but his Indy exploits occurred several years after my birth. It was a nice story nonetheless. Actually, Dad said he liked the name Bruce due to its connection to Scotland. As it turns out I am a direct descendant of Robert the Bruce.
I welcome e-mails from my Wauchope/Walkup "cousins." My major thrust thus far has been to explore the ancient history of the surname. Sorry, I do not have a lot of information regarding specific genealogies or family trees at this time, except my own.
I would appreciate notification of any broken links in these pages as well.
Thanks for writing...
(click envelope)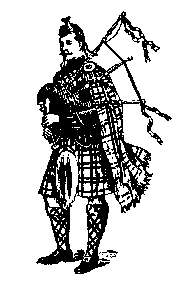 Copyright 1999-2019 Bruce E. Walkup.
All Rights Reserved.
This page last updated May 04, 2019